Innovative Interiors
of Metropolitan D.C.
Great Interior Designs for
Both Large and Small Scale Projects
Welcome to Kokopelli
We provide superior service to all clients while providing creative ideas. Our passion is providing great interior designs for both large and small scale projects. Each project will be handled directly by the owner/designer to assure a higher level of service from the project start. Kokopelli Design will provide an impeccable selection of colors and materials. We are  devoted to providing excellence while serving our clients with professionalism.
Kokopelli Design will provide complete turn-key packages through material selections, procurement, project management, delivery, installation, and company branding.  The client's involvement is encouraged in every phase of the project.  Kokopelli Design provides over 25 years of experience in large scale international mixed use projects to small scale domestic specialty projects.
The success of each and every project depends on how well we capture the client's vision and translate it into reality.  From initial concept to final installation, Kokopelli Design will provide the talent and leadership to achieve your desires from our experienced and youthful staff.  Our goal is to provide unique solutions that will be a perfect balance between functionality, aesthetics and budget.
Specialties
Interior Dental Design
Interiors for Healthcare Facilities
Interiors for Government Projects (GSA)
Interior Building Renovations
Interior Commercial Office Public Spaces
Interiors for Historical Preservation
Interior Design Services for Leasing/Management Companies
Emphasis on Feng Shui Designs
Design Process
Initial meeting to develop design concept of client's vision
Establish project time frames, constraints and budget guidelines
Select colors, style, and materials
Produce a final finish schedule
Have contractors bid on package
Order and tracking of all procurement items
Providing Unique Solutions,
Balancing Function, Aesthetics, and Budget
The Kokopelli History
The prehistoric interest in the flute-playing images date back to A.D. 800.  This image was found in petroglyphs and pictographs as well as native pottery fragments dispersed over the Colorado Plateau. Utah, Colorado, Arizona, and New Mexico have major concentrations of these images.  The ancient Hopi Indians believed that by touching a hunchback fluteplayer assured that person good luck.  The Hopi Indians also believed that the Kokopelli was the male god of fertility and harvest.
The Hopis long ago developed a culinary fascination to the cicadas. They used this insect during the summer months to supplement their dietary needs.
Paula's Biography
Paula J. Quinn has been practicing commercial interior design since 1986 in both the metropolitan DC area and abroad. She graduated with magna cum laude honors from Indiana University of Pennsylvania with a B.S. in Interior Design and a minor in Art History.  She is a member of the International Interior Design Association (IIDA ) since 1991. Her National Council for Interior Design Qualification (NCIDQ ) requirements were met on April 13, 1991.  She founded Kokopelli Design, LLC in May 2000. Paula also has a special interest in historic preservation and has participated in many renovation projects in Pennsylvania, New York and DC.  She became an associate member of Feng Shui Institute of America in 2008.  Paula also became a LEED Accredited Professional on May 19, 2009 through the Green Building Certification Institute in D.C. to address the ever changing needs of society.  She understands the importance of green buildings and sustainable design.
As we all become globally aware that our natural resources are limited and our climates are changing, we need to recognize the impact this makes on our design and construction of our interior spaces.  Today's interiors should focus on energy efficiency, environment friendly building materials, innovative designs, and healthy indoor air quality.
The cicada males produce a loud buzzing and whistling sound to attract females that was thought to resemble a "leena" or flute. The flute was the Hopis only wind instrument.  It is for this reason, that the Hopis' believed that the cicadas were the owners of the original flute. The warmer the weather became, the more music the cicadas would play, and the more fruitful were the Hopis harvest.
The "Kookopolo" and the cicada have been intertwined in Native American history since their existence. The modern day Kokopelli has a magical appeal to all but always departs on a lighthearted, whimsical, and playful note!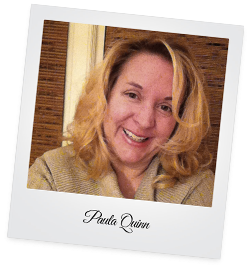 Paula began her career as a consultant to The U.S. Department of State for many government and GSA projects oversees within her first ten years in practice. For the following eight years, she worked for an architectural firm that specialized in designing religious, educational, and dealership type projects. Since 2000, Paula has concentrated the majority of her talents by working with healthcare professionals as a business owner.  Her niche is working on healthcare related projects…such as hospitals, OR rooms, triage areas, private doctor's offices, dental office designs, and corporate facilities.  Her passion and love for design shows when many of her clients get featured in Washingtonian's listing for "Top Doctor's" every year. Many clients have also been featured on the cover of either Benco Dental and Sullivan Schein publications. The Vein Clinic recently aired their interiors on Channel 5 in the Northern Virginia region.
I have found Paula to be a gifted designer with excellent communication skills and someone who has the client's best interests at heart. I happily and readily recommend her to all of my dental clients for their ultimate-dream facilities.
Paula is great to work with and comes to the table with design solutions. Everyone was very happy with the outcome. I'm looking forward to working with Paula again.
The office looks great!! There's no way it would have looked this good if I didn't have your guidance. Thank you!!
The chairs look and feel great!
Thanks.
We have 100%confidence in you!
The wallpaper looks great. Already getting compliments on it.
Thanks Paula. As usual, you are the best!
As Featured in
Healthcare Design Magazine
Kokopelli Design, 5602 Euphrates Court Centreville, VA 20120